Would You Like to Explore the Spiritual Gifts God Has Given You?​
At Second Baptist Church, we believe in the Priesthood of All Believers. God calls each of us to some kind of ministry either at church or somewhere out in the world. Would you like to explore the spiritual gifts God has given you? If so, please download and print the file by clicking on the link below. Be sure to read the instructions carefully, complete the survey and score your "Giftabilities." When you are done, rank your gifts and note which gifts are your strongest and which are your weakest. Do not read the descriptions of the gifts towards the end of the questionnaire until you have completed it. Scriptural references about each spiritual gift-ability are provided in that section. If you would like to use or gently explore one of your gifts through our ministries at Second Baptist Church, please share your results with us. Our pastor would be happy to talk with you. It is an honor for us to explore ways to make serving God a rich and meaningful experience for you.
P.S. We owe many thanks to our sisters and brothers in Christ at Quaker Hill Baptist Church for sharing this helpful tool with us.
PLEASE DOWNLOAD THE "GIFT-ABILITIES" INVENTORY BY CLICKING HERE
​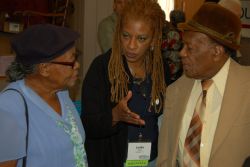 100 North Main Street Suffield, CT 06078
860-668-1661