​
Light of Hope Mission
"I WILL MAKE YOU AS A LIGHT FOR THE NATIONS, THAT MY SALVATION MAY REACH TO THE END OF THE EARTH." (ISAIAH 49:6)
WHAT IS LOH? LOH sponsors a bi-annual seven-day mission trip to the Punta Cana region of DR. LOH's mission is to connect youth and adults from the United States with churches, clinics and schools in the Dominican Republic in order to bring perspective and a light of hope to those in need and to truly live out our motto of "Learn it, Love it, Live it"
WHO IS LOH? LOH is a large family of individuals who have gone on trips over the years. The group leader is Sue Schneller (sue@secondbaptistpreschool.com ). The mission manager is Ernie Begin (ejbegin@gmail.com). LOH is currently advised by a steering group that is part of Second Baptist Church in Suffield, CT.
www.lohmission.org/
BECAUSE GOD FIRST LOVED US, WE ARE ABLE TO LOVE EACH OTHER BEYOND OUR NATURAL CAPACITY. WE BELIEVE OUR RELATIONSHIPS WITH ONE ANOTHER HELP US KNOW JESUS BETTER AS WE SPUR ONE ANOTHER ALONG IN THE GOSPEL.
Follow us on our trips.
Read our blogs​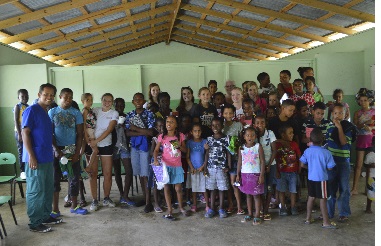 100 North Main Street Suffield, CT 06078
860-668-1661